Why Choose our Straws?
Zero-waste Straws for Zero-waste Events
CATERING
Nature's solution has arrived...
Introducing the sustainable event-approved single use drinking straws. Our 100% plant-based wheat stem straws will never get soggy and are perfect for any hot or cold beverage. They come straight from nature and post event, they will 100% biodegrade naturally in any environment. They are also certified compostable and USDA biobased.
Farm to Glass
Gluten Free
100%
Bio-based
Certified Compostable
EARTH STRAW
ECO HIGHLIGHTS
Never Manufactured
PFAS Free
Marine Degradable
Zero Waste
EARTH STRAW
ECO HIGHLIGHTS
Farm to Glass
Gluten Free
100%
Bio-based
Certified Compostable
Never Manufactured
PFAS Free
Marine Degradable
Zero Waste
Sustainable alternatives great for
Corporate Events
Festivals
Conferences
Food Trucks
Offering Smoothies or Frozen Cocktails at the Event?
Our reed straws are 100% made from natural reed plant stems. They are similar to bamboo with strength and durability and can used over and over throughout the event. They are certified 100% USDA Biobased, PFAS free and certified compostable.
Switch to Bamboo Cutlery
Crafted from 100% plant-based, FSC® certified bamboo; our bamboo cutlery line is an elegant, durable and sustainable alternative to plastic, bioplastic or wooden cutlery.

Designed for the foodservice industry, bamboo cutlery is a true enhancement to the dining experience and embodies a harmony between functionality and environmental consciousness.

CUSTOM BRANDED STRAWS
Ready to distinguish your EVENT or VENUE?
Our laser engraved straws/cutlery are the perfect way to showcase your awareness and commitment to sustainability. Your guests will remember the event for many drinks to come!
Personalize Yours Today
Customizable Two Straw/Jute Pouch Combo
Looking for Sustainable Branding and Promotional Items?
Design your own custom two straw/jute combo to enhance your event and highlight your commitment to the sustainability. These are the ideal swag bag addition for conferences, corporate events or festivals.
Looking for Sustainable Event Gear?
Holy City Straw Company will send complimentary bamboo bar caddies or holders for your event! They pair perfectly with both Reed and Wheat Straws and can be reused for all future events.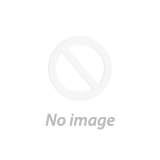 BAR CADDY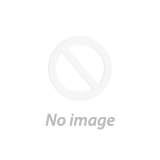 STRAW HOLDER
The Perfect Way to Highlight your Sustainable Event
BULK PRICING
Does the event require larger quantities?
We offer bulk pricing with substantial discounts for any large event. Our flexible and automated solutions will have the product at your front door at competitive prices.
Fill out a Bulk Pricing Form
HOLY CITY STRAW COMPANY
ECO-PRODUCT AWARENESS
Event owners love our Products and Services. Period.

Just ask our happy customers.